In addition to the
50% off sale
and our regular
monthly
team
collab
,
Sophisticake
that you get for
FREE
with ANY
purchase in the store, you can also get this special
Birthday Bash
collab
for
FREE
with a $10 purchase
in the store!!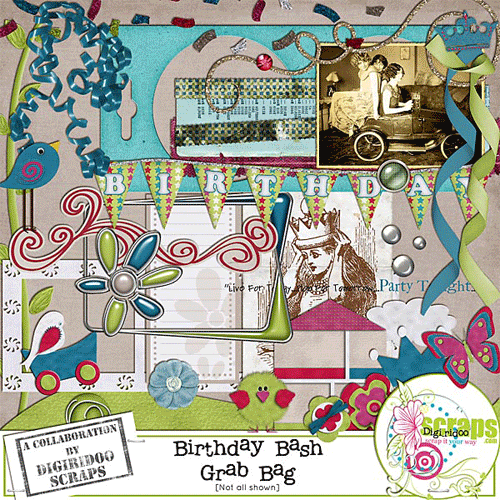 And, there are even more opportunities coming your way to add to your scrapping stash!
Our
Monthly Challenges
give you the opportunity to earn a prize just for playing along. Remember that our
monthly
challenge prizes all coordinate, so the more you participate, the more goodies you'll gather up!
Speed Scraps
at all hours of the day and night are starting tomorrow, Wednesday, June 3 at 9 PM EDT (8 PM CDT), which is Thursday, June 4 at 11 AM for the Aussies. There are prizes for participating and you never know when a random prize might pop up in the middle of the scrap!
I'm hosting on Saturday, June 5 starting at 10 PM EDT (9 PM CDT), June 6 at 12 noon in Australia!
Never participated in a Speed Scrap? Check out
this post
for more information. They are loads of fun and you get a layout done in about an hour!
Confused by all the time zones and what time it will be where you live? Check out
this site
for a bit of help!
I hope to see y'all over at
Digiridoo
!! We've got loads of cake and goodies to share!